At Biznaga Media, our mission is to empower businesses and individuals through innovative and effective digital media solutions. We strive to be a trusted partner, providing exceptional services that drive growth, enhance brand visibility, and engage audiences in a dynamic digital landscape. 
Biznaga Media  serves as the connector between business and technology, effectively closing the divide. Our approach combines innovation, creativity, and technology to achieve tangible business outcomes. By understanding your unique challenges, we offer valuable insights that align with your business objectives.
Whether it's an internal email or a service request from a client, prompt responses are crucial to exceptional communication. Even if the question can't be resolved immediately.
It's simple, really. Set expectations and stick to the commitment you made. Our industry is plagued with over-promising and under-delivering, and we want no part of that pattern.
"To improve is to change; to be perfect is to change often!" This quote rings particularly true in our industry, where technology and best practices are constantly changing.
Interested in Biznaga Media? Don't wait and contact us now!
Now, these are our numbers
Back in 2015, Biznaga Media started as a small group of marketers and IT specialists…
Now, These Are Our Numbers
Biznaga Media Founders have combined experience of 50 years in technology and marketing
Biznaga Media has run campaigns in 27 countries up today
Biznaga Media has the headquarters in Florida, USA and 4 offices, covering USA, Europe and LATAM
…is the number of campaign Biznaga MEdia has launched up today
Though we've grown from a small startup to an international company, we remain fully committed to the fundamental values that got us where we are now: adapting to change versus following a strict plan and by placing individuals over processes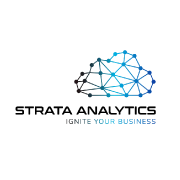 Strata Analytics
Biznaga Media has helped Strata Analytics create and execute a comprehensive and effective
digital marketing strategy that leverages the power of creating rich media content,
appointment setting, and social media marketing; They have also provided us with real-time data and analytics to measure the performance of our campaigns and optimize them for better results.
Julio Ardiles,

—Co-founder Strata Analytics & Strata Labs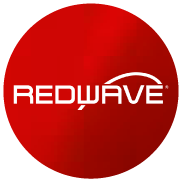 REDWAVE
As an international provider of sensor-based sorting machines and systems for the recycling, waste, and mining industry, at REDWAVE, we attend many trade shows year-round.
Biznaga Media has been the best partner in helping us impact trade show attendees at every event stage and measure results,
using its unique digital strategy: Before, during, and after the trade show.
Angela Thaller,

REDWAVE Head of International Marketing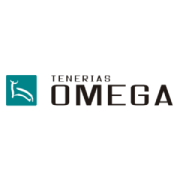 Tenerias Omega
Working with Biznaga Media was absolutely seamless. They understood Tenerias Omega's needs from the initial meetings, even though Leather manufacturing is a different and niche industry. Having weekly meetings to review the leads was crucial for
continuously adjusting and optimizing the message to improve the conversions, always open to suggestions and improvements.
Lucas Navarro,

Head of Marketing Tenerias Omega